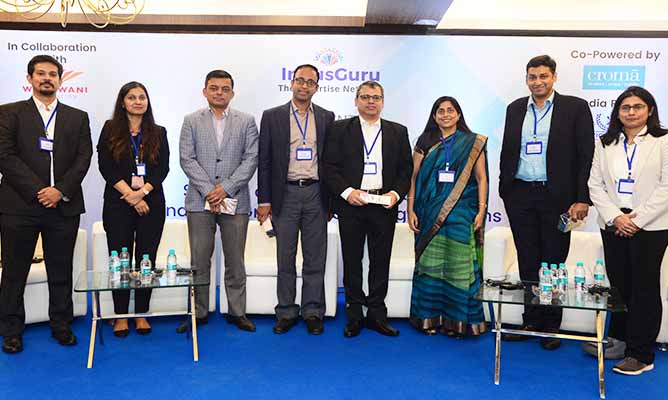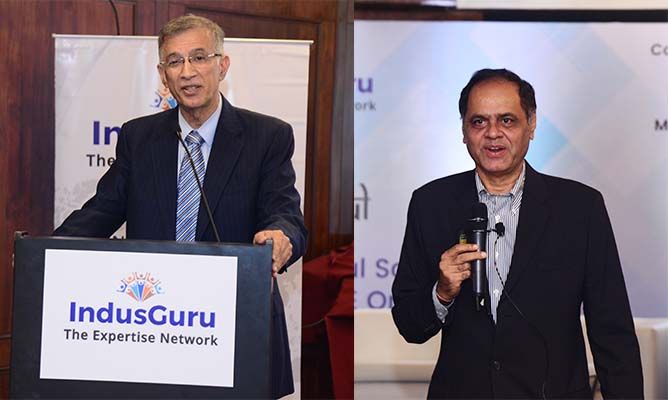 Secrets of Successful Scale-up for SMEs
ABOUT THE EVENT
Today the SME sector is a critical component of India's economy, contributing to more than 40% of the country's exports and employing about 106 million people (which is 40% of India's workforce). With 42 million+ SME's in India, which are typically entrepreneur and family-run businesses in the Manufacturing and Service sectors, the issues of growth and scaleup are an ever-present challenge
In an insightful event, titled Secrets of Successful Scaleup: Enabling Growth in SME Organisations - organised by IndusGuru Network Partners, in collaboration with Wadhwani Foundation Advantage – and attended by founders of 100 leading SMEs in the Maharashtra and Gujarat regions- the growth challenges and experiences of successful SMEs, were discussed with prominent business leaders who have successfully transformed their small family-run businesses into well managed and growing modern organizations.
The event was led by an eminent group of Key Note speakers – Mr. Ramesh Damani, stock market maven and Chairman of Avenue Supermarkets, the holding company of D-Mart and Dr. Niranjan Hiranandani – Founder & Chairman of the Hiranandani Group.
To the great pleasure and awe of the attendees, Mr. Ramesh Damani opened the event with an intriguing presentation which was virtual walk down the history of what made and broke some of the biggest companies. The audience was enraptured from the word go - be it the photos of the harbingers of change and innovation or the national geographic cover photo, Mr. Damani had the audience thinking. While the lighter but equally important notes on the value of stocks and investing in the business and not the share price were duly imbibed and enjoyed by the audience, it was also his unique insights on the need for transformation and innovation, that the audience carried home. His biggest advice to business owners - know your business, do not mistake your business for that of railroad if what it is really IS and DOES is transportation.
Dr. Niranjan Hiranandani took to the stage next and left the event at a crescendo difficult to match. He shared his insights on everything under the sun that forms the core of running a business in India and making it global – namely, insights on economy, markets, real estate, and transformation. The audience cheered in agreement on Mr. Hiranandani's exuberant take on all that matters in an SME's journey, dream and scale-up. The audience also got to hear the Hiranandani Group's stories of achievements and challenges in the words of the man who built the whole empire ground-up.
Matching strides with the key speakers on the need for transformation and knowing the crux of one's business, we launched ourselves into an engaging panel discussion with young and veteran business visionaries, owners, drivers to unearth the real secrets of successful scale-up.
The core themes that came out as biggest secrets behind pushing through the ideation phase to successful execution, and scaling-up instead of stagnating were having a clear market positioning, long-term vision, a strong core team, resilience and, once again, astute finance management.
While Vivek Subramanian, whose company Fourth Partner Energy is invested by TPG for $70mn, emphasized the need for having the capital to grow whether internal or external, for without capital your business will face difficulty in the short or long run, and the importance of choosing your partners, be it, customers, vendors or investors, after thorough due diligence, Sourabh Bansal lay down a path of inspiration and resilience for the audience. His company Magicrete faced the toughest days with its first manufacturing unit being made to shut down and endless challenges before Motilal Oswal finally put their faith in Magicrete and decided to support it with funds. Today Magicrete is a leader in green construction material space.
While Vivek ventured into the relatively new and upcoming space of solar energy platforms with Fourth Partner Energy and Sourabh intro green construction materials, the other panelist Shantanu Bhadkamkar continues to run a successful three decade old logistics company ATC Global Logistics. His insights on passing on the baton to the third generation to helm the business and bring in digitization and transformation had the first- and second-generation business owners in the audience chime in their experience of going down a similar path and the pros and cons of it. Shantanu, also the former President of Maharashtra Chamber of Commerce, shared his prized wisdom on the key challenges faced by all companies, big or small, – credits, payments, and access to good quality talent were some.
Samir Sathe, EVP of Wadhwani Foundation Advantage, drove the message home that a company must not hesitate to ask for help, and know its ambition with honesty. A company must assess whether it wants to be one amongst many or be a leader in the industry and accordingly chart out a roadmap. Anuraag Srivastava, an IndusGuru consultant who brought onstage a wealth of knowledge and experience as a formative investor in Big Basket and Makemytrip and as an advisor to SMEs, fielded questions from the audience. He handed out difficult truths with wisdom, bringing out the real, workable strategies that SMEs can put to use as solutions, and also the tough decisions they need to make whether they like it or not. His key advice to the audience members was to look hard and decide whether to "carry on and be resilient or let go and move on".
Ending with a round of applause and discussions carried on until late night over dinner, the event saw the speakers and panelists share gems that we hope will stay the audience members long enough to make an impact on their functioning.
SPEAKERS & TOPICS OF DISCUSSION
---
Learnings from a Scale-up Journey : featuring SME Business Leaders who have successfully transformed small, family-run businesses to well managed and growing modern organisations
Key Speakers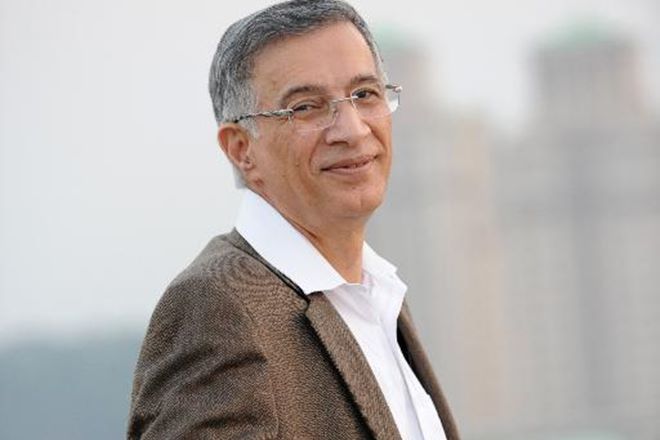 Dr. Niranjan Hiranandani
One of India's most respected pioneers in the Real Estate sector, Founder and MD of Hiranandani Constructions, he was the first to spot an opportunity in the mid-80's for high quality value housing in Mumbai's Powai and has since transformed the architectural landscape of Mumbai. He acquired 250 acres of quarry land and transformed it into the country's first self-contained township heralding the walk-to-work concept. The rest as they say, is history. The Hiranandani Group's journey of growth from one path-breaking project in Powai, to Thane, to now Panvel and thereon to other sectors like Energy and Data Centres - is an inspirational tale of building a business, literally, "one-brick-at-a time" ! Starting with a team of 11 people and growing to over 1500, Niranjan Hiranandani knows what it takes to transform a family-run business to a professionally-run, family-owned business.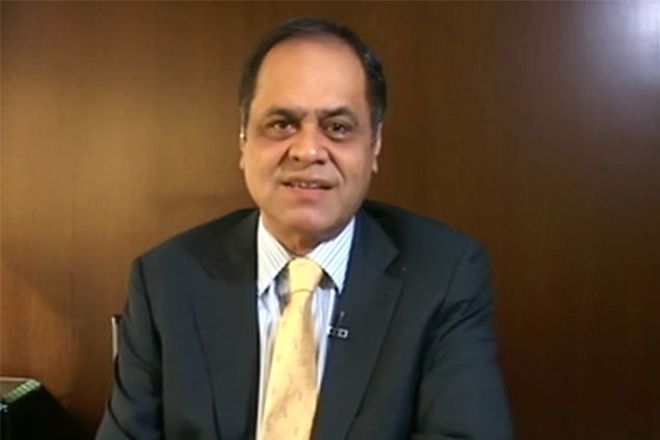 Ramesh Damani
He is a market maven, a member of the Bombay Stock Exchange and one of the most successful investors in India. With a keen eye on spotting growth opportunities that deliver market leading returns, he believes in investing for the long term. As the Chairman of Avenue Supermarts, the holding company of D-Mart - the retail chain that scaled up from 1 Store in 2002, to a multi-billion dollar valuation, after IPO-ing in 2017, and 200 profitable stores nation-wide today - there is possibly no one better who understands the journey of an ambitious company, and the challenges and role of the capital markets - to enable growth in a very competitive market in India.
Panel Discussion
Our Panel discussion focused on a thought provoking dialogue with SME owners and drivers, to bring out the crucial themes underlining the growth and challenges of SMEs across the key areas highlighted below. The Panelists shared their journeys, tough decisions, setbacks and achievements with us.
The panel included a high-octane conversation on:
Clarity of Intent - Building a Strategic Plan for Growth
Financial Angle - Accessing and Managing Growth Capital
Access to Market - Devising a winning Go-to-Market strategy
Making it happen – The discipline of executing your Strategy
The Secret Sauce – Engaging and Managing Human Resources
Travel Information
---
Venue
Prince Hall
NSCI, Worli,
Mumbai 400018
Time: 5.00 PM Onwards,
Followed by dinner
Our Past Event
---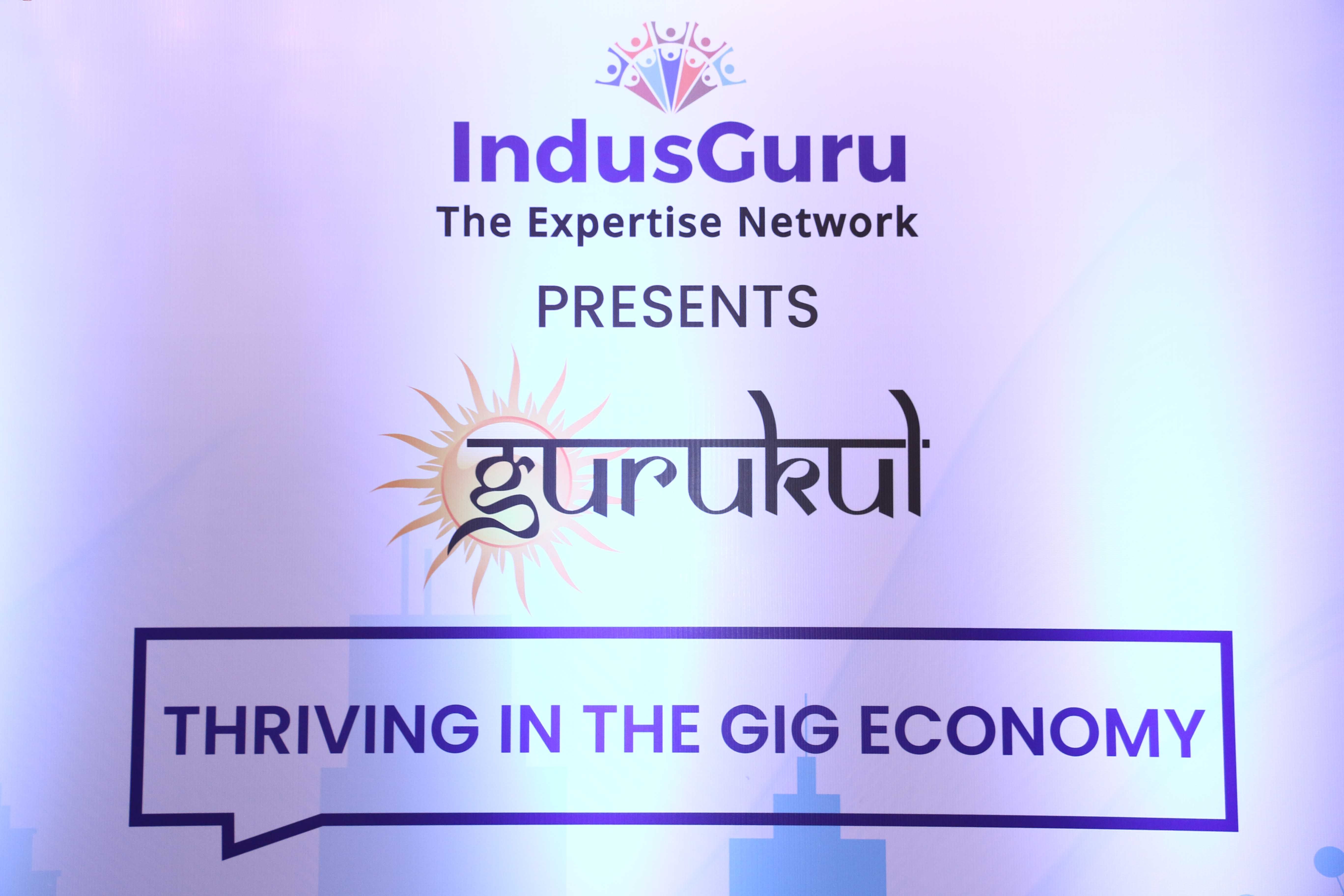 IndusGuru Presents Gurukul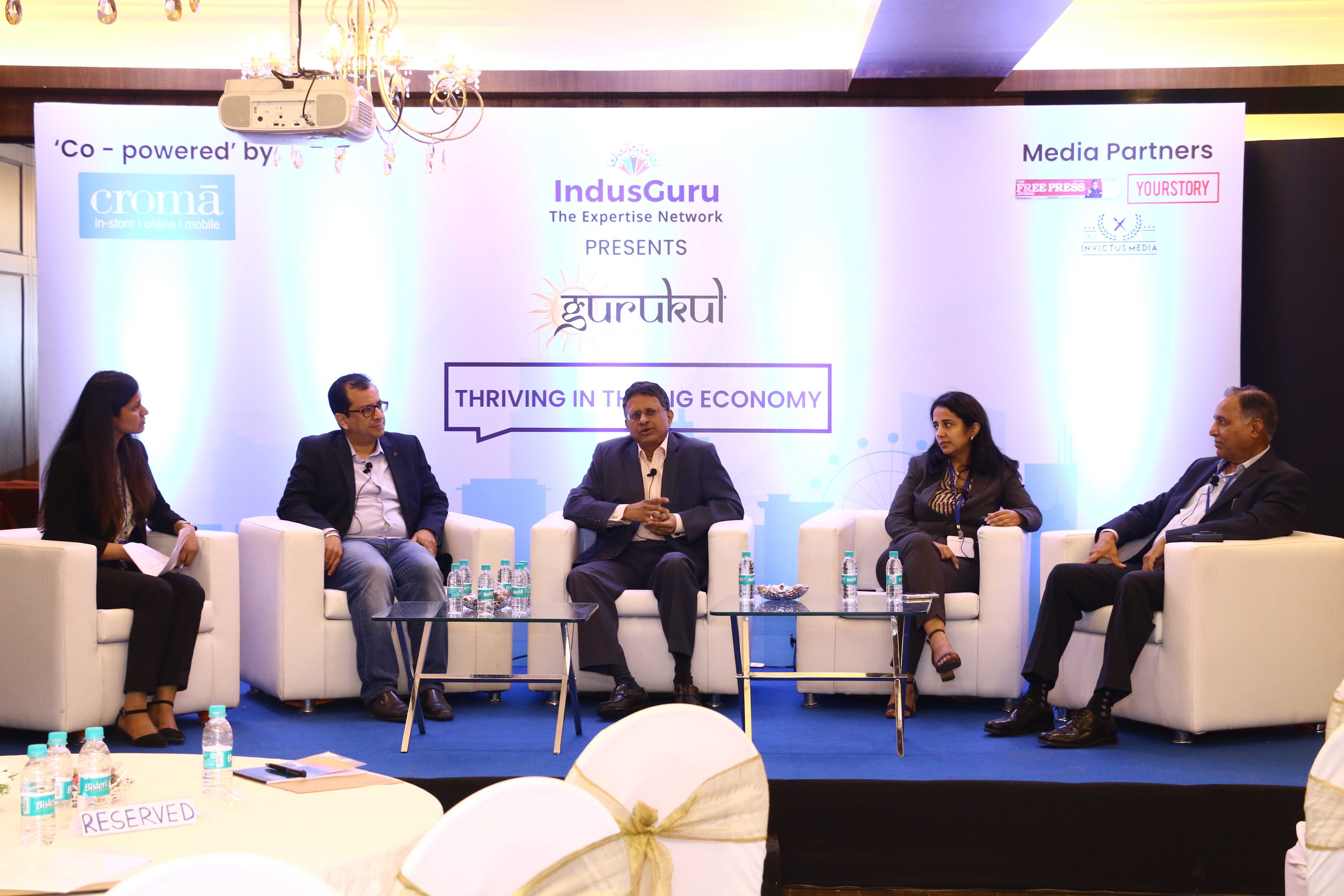 A panel discussion with Industry Stalwarts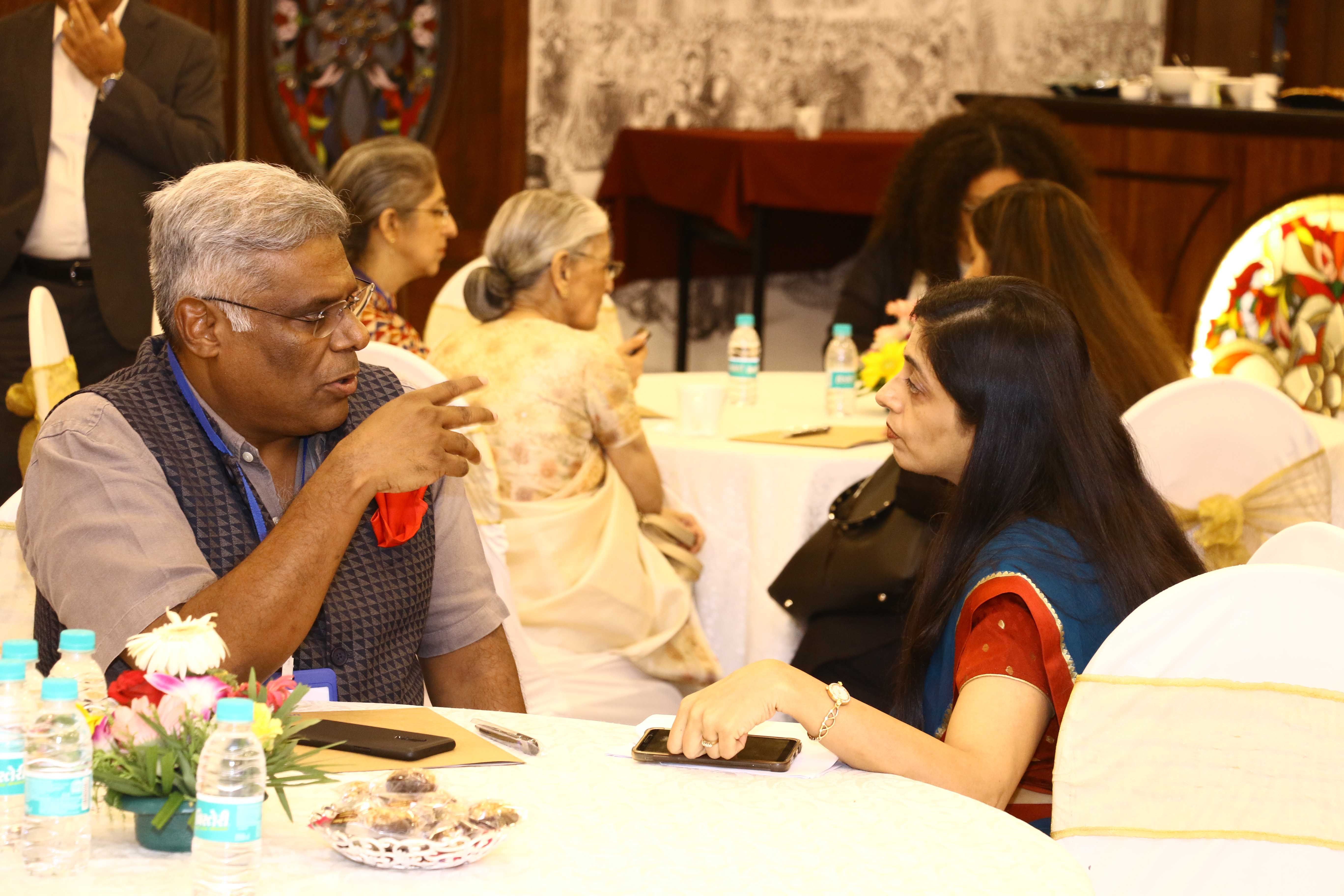 Attendees- Mr. Ashish Vidyarthi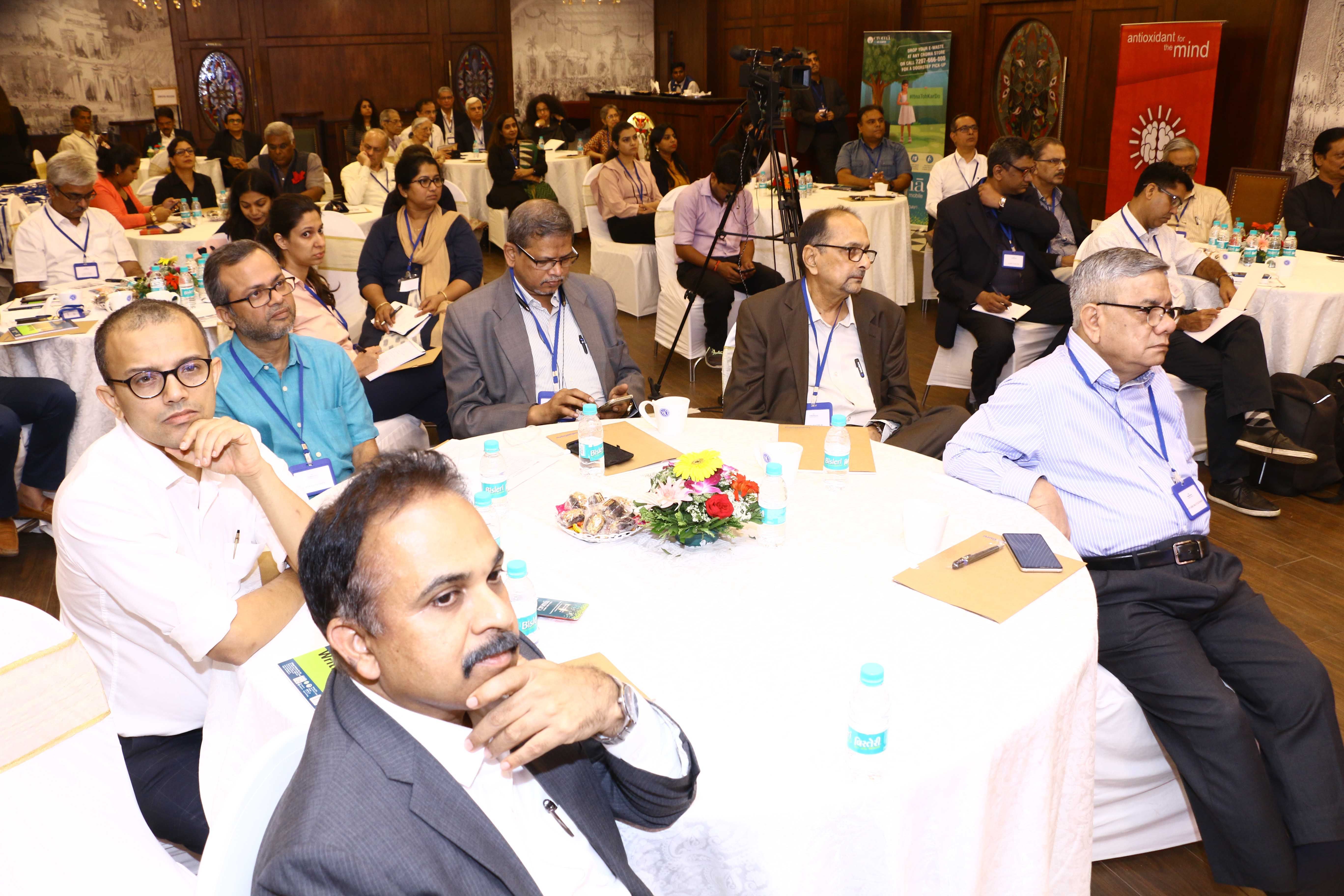 Audience at Thriving in the Gig Economy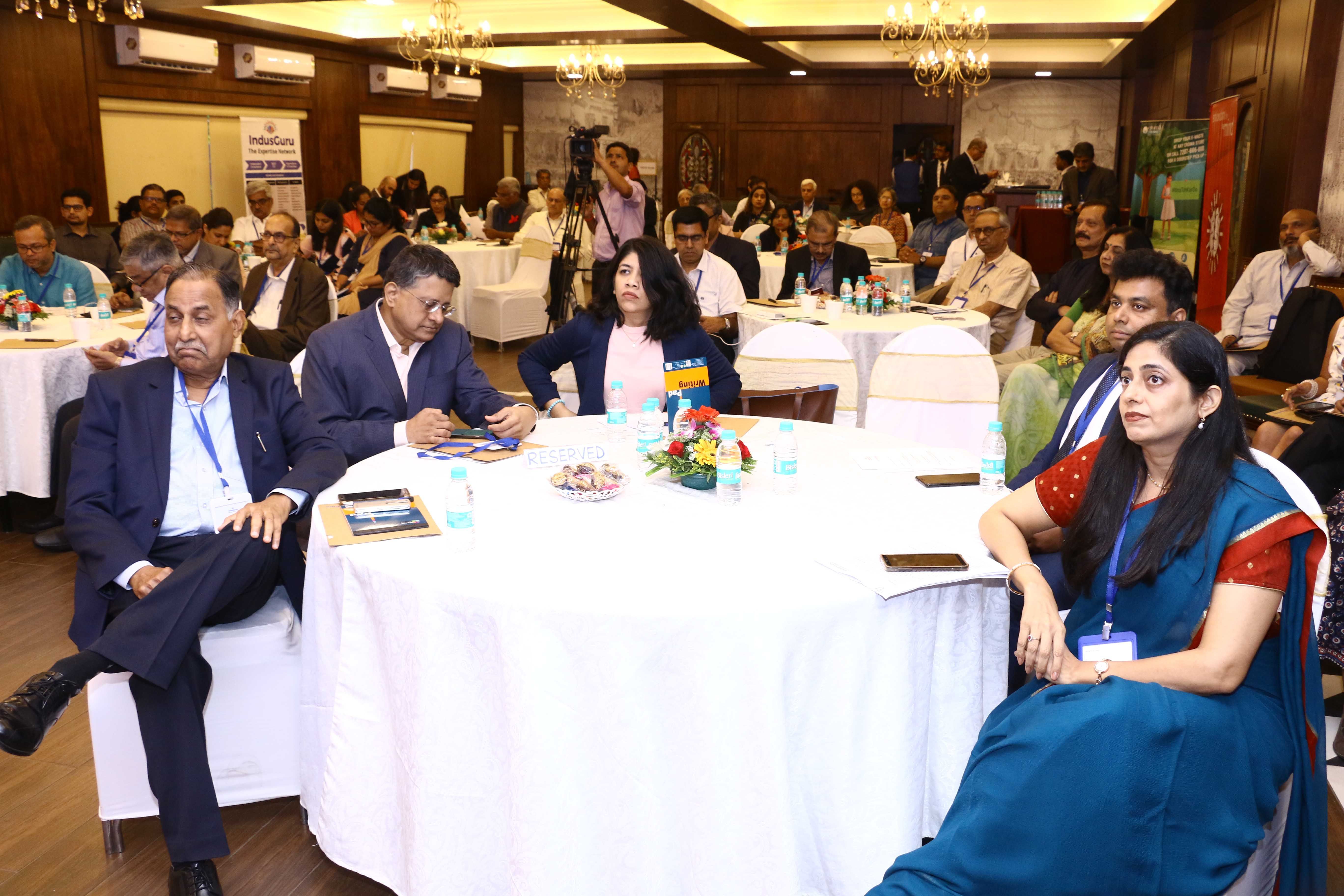 Estemeed Speakers at the Event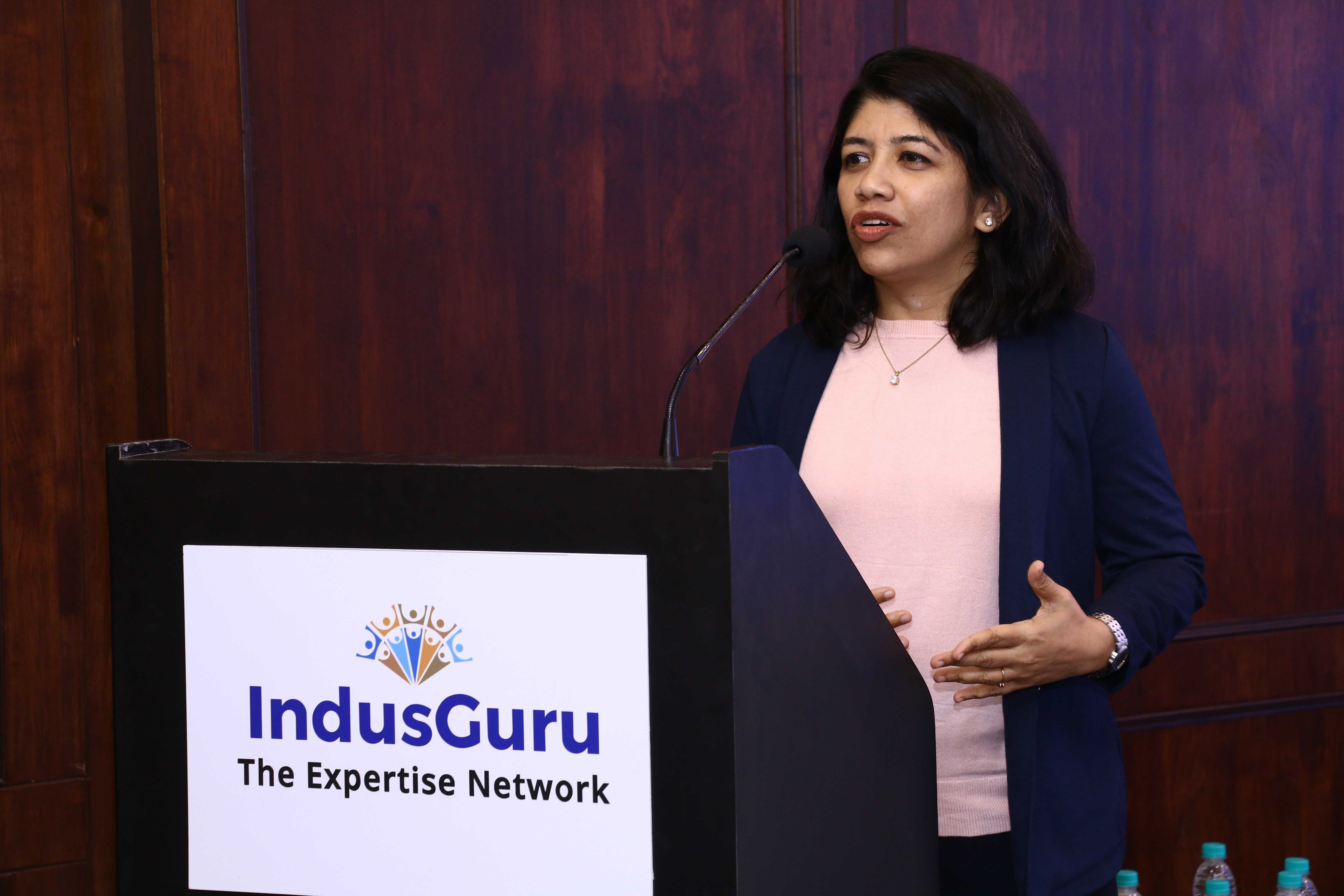 Founder-Shanu Malkani honours R.Gopalakrishnan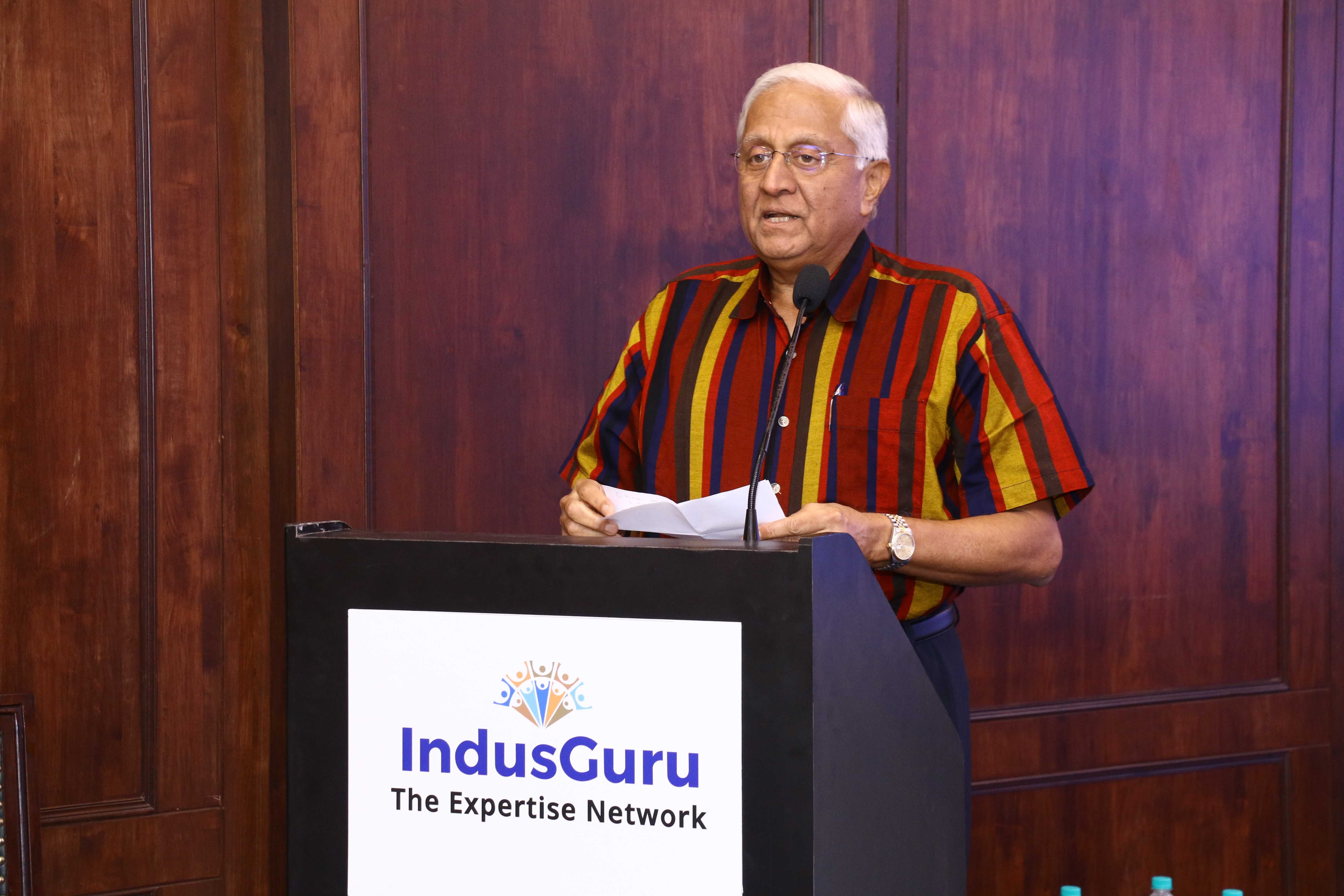 Marketing Expert- Sangeetha Shankar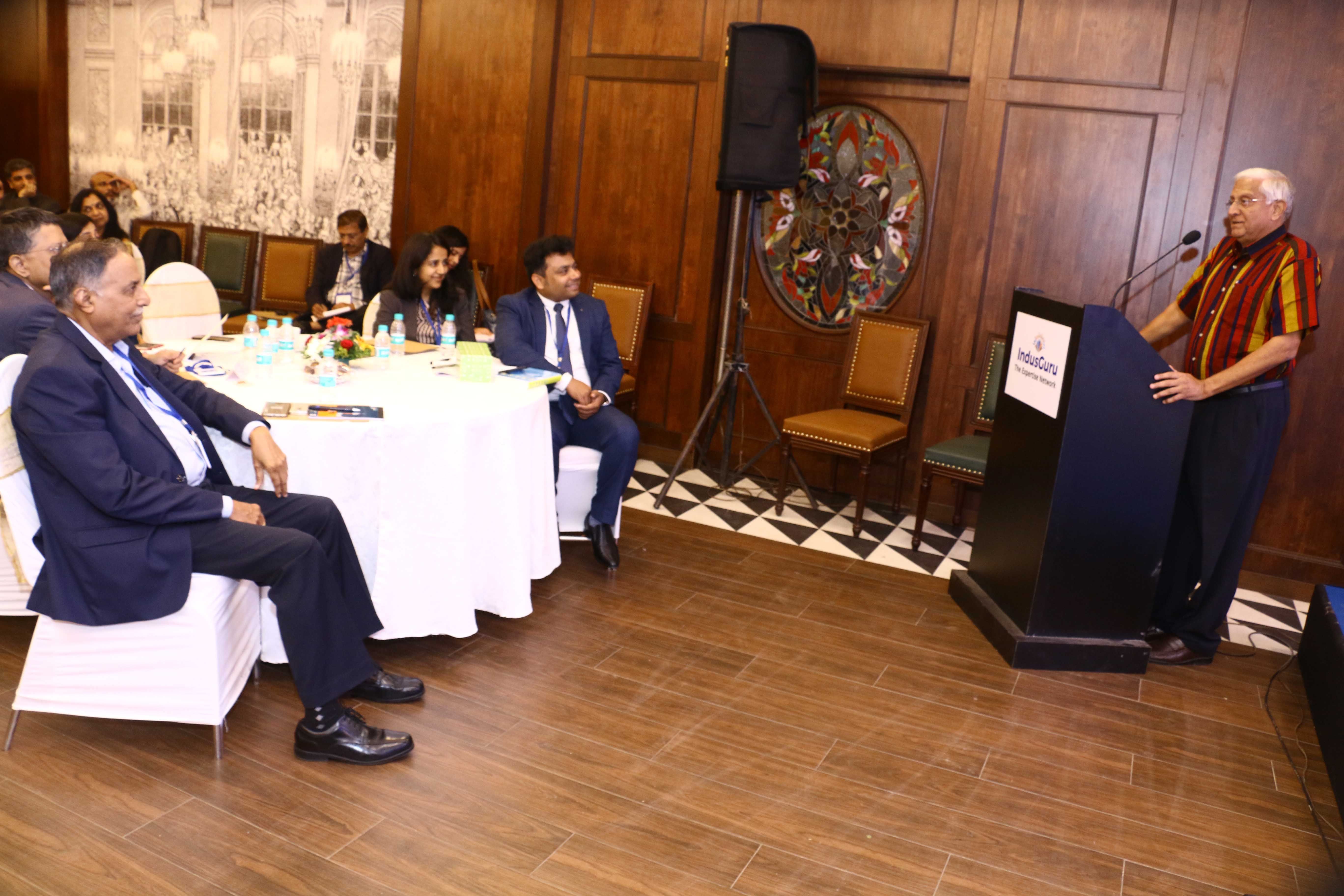 Mr. R Gopalakrishnan - our Keynote Speaker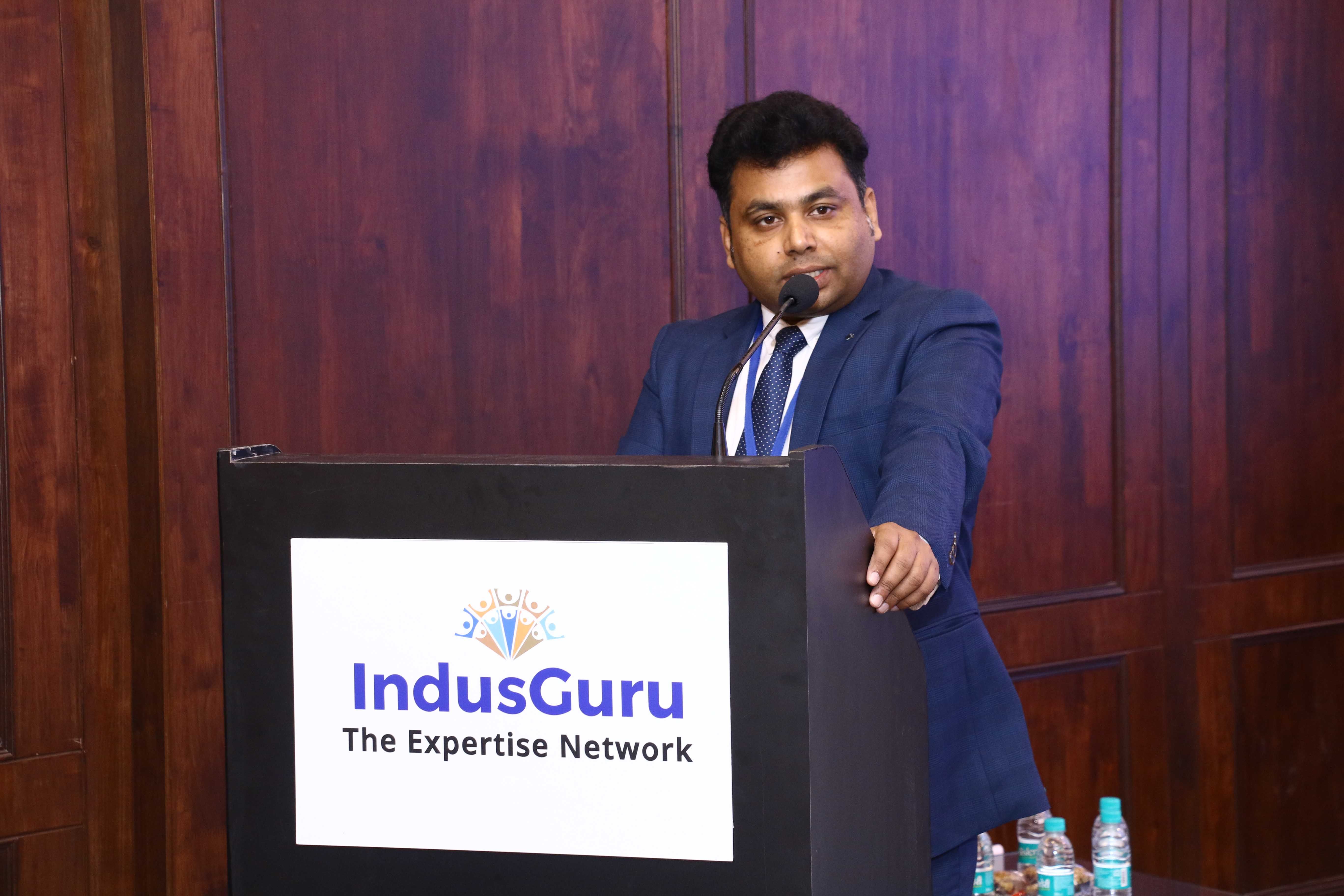 Mr. R Gopalakrishnan Speaking at the Event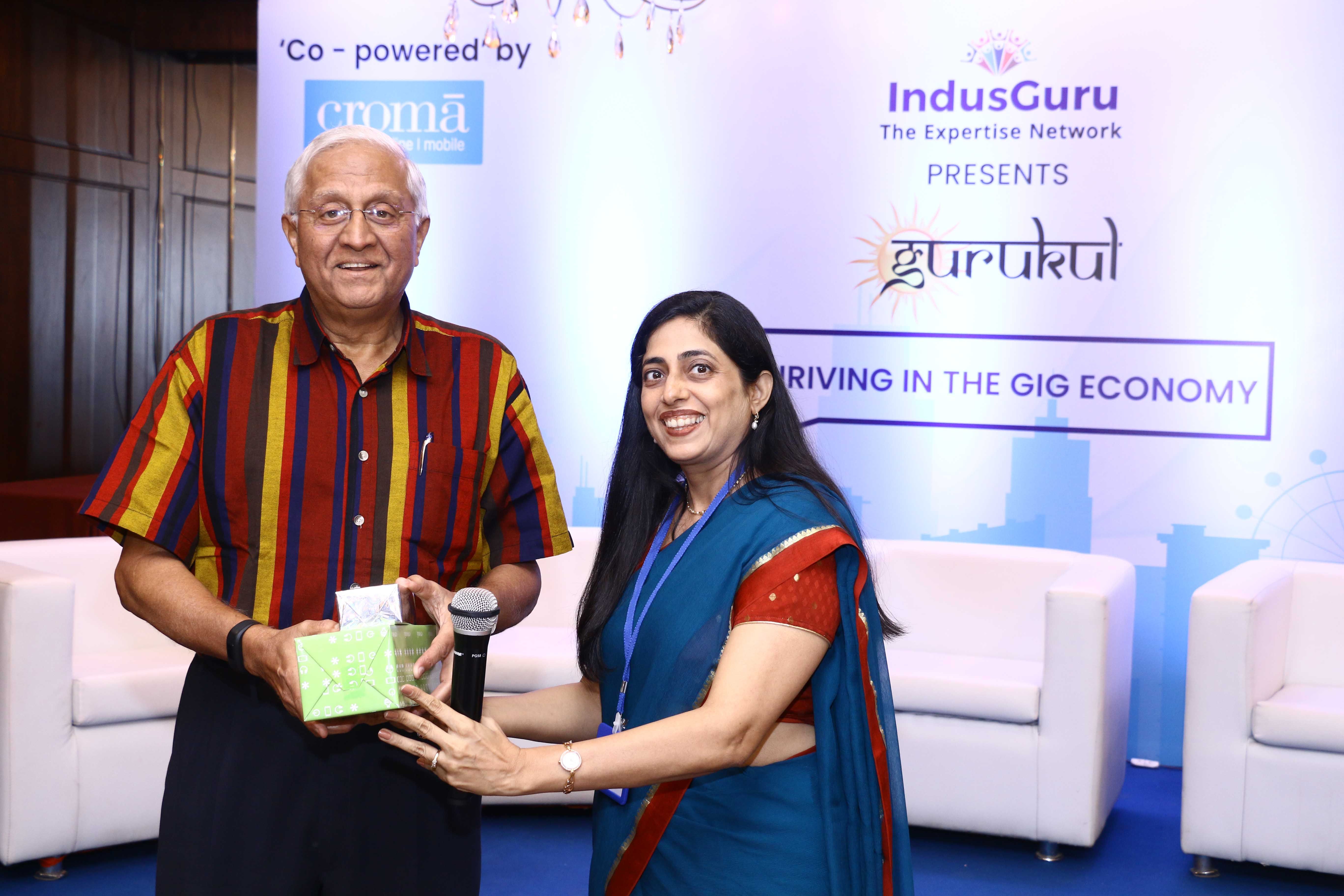 Marketing Strategist - Vinu Vishwanthan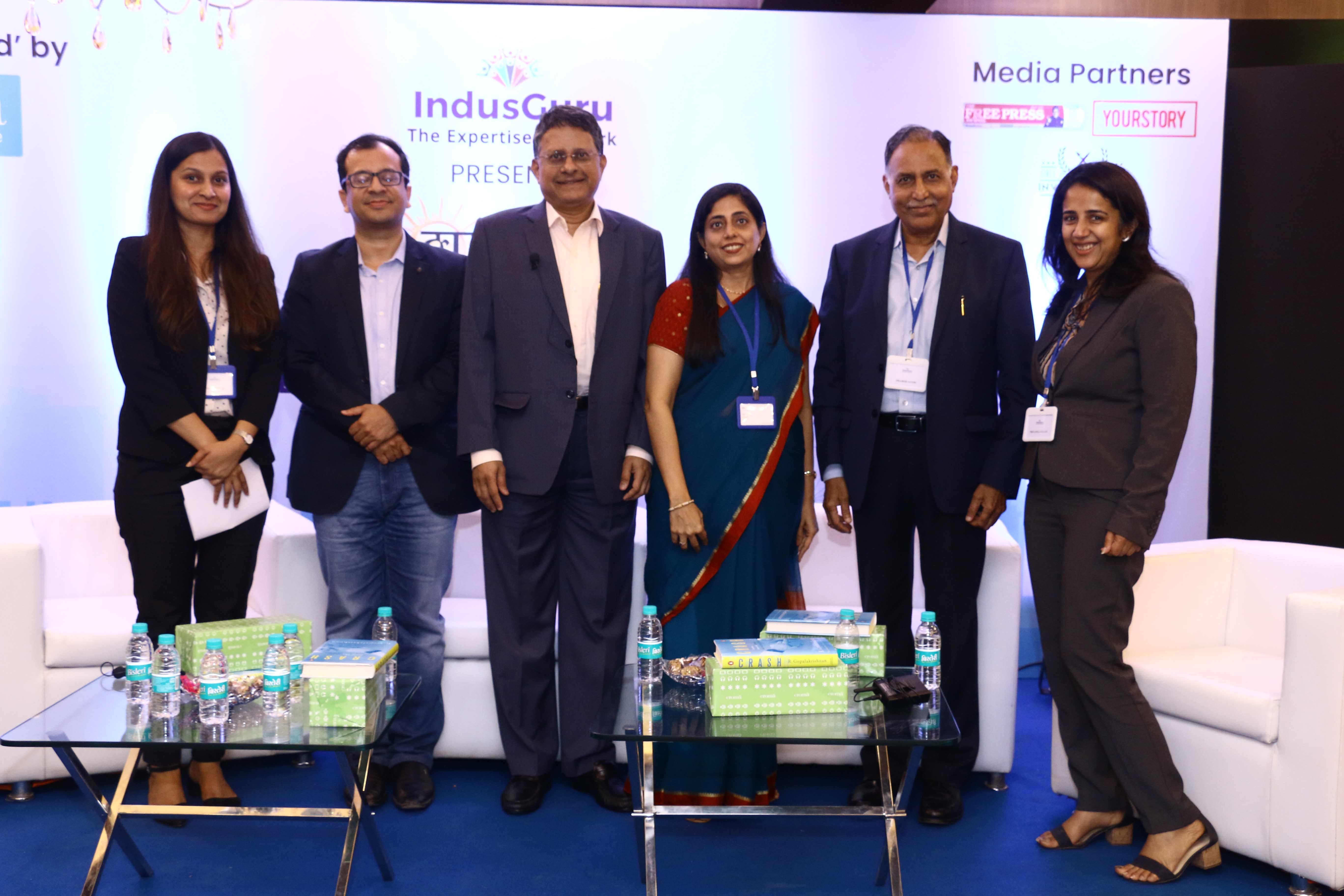 Panel Discussion with Industry Stalwarts