A curated marketplace for expert consulting skills. Short-term to long-term requirements of organizations of every size find the right match in our network of independent management consultants spread across industries and domains.
WHY CHOOSE US?
---
Quality

Each of our expert consultants are empaneled only by invitation or referral and after confirming their track record through client endorsements.

Quality is our guarantee

Speed

A turnaround time of 3 days:

Day 1 – you give us your requirement

Day 3 – we give you the best-fit consultants.

Yes, We are fast.

Ease

Give us your requirement, and sit back.

We take over: Scoping Interviewing consultants Shortlisting best-fit consultants Negotiations Contract formation You too have access to all 400+ profiles on a single click we are transparent.

Why get lost in processes, when you can focus on the results?

Price

Top-tier consultants and industry experts, prices 40-50% lower than large consulting firms we are a network of the best minds, not employers. We share the gains from reduced overheads with you.

It's a win-win.
ILLUSTRATIVE PROFILES
---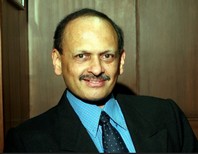 Senior Industry Leader and strategist with 41+ years of CXO experience
His experience spans Corporate Governance, New business development and enterprise-wide IT/ERP deployments. He has also helmed a leading Industry association.
Domains: Information Technology and Digital

Senior Operations and Sales and Marketing Expert with 19+ years experience
Experience in Sales & Marketing, E-commerce/ Consumer Internet , Operations and Supply Chain.
Domains: Information Technology and Digital
Industry: Information Technology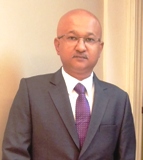 Seasoned HR Practitioner and Business Consultant With 25+ years experience
He has a unique combination of Business Consulting , Auditing, Line HR and P&L management experience across various processes in various industry sectors in different countries
Domains: HR and Organisation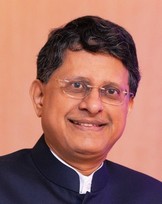 Seasoned Finance leader with 32+ years experience in Consumer Goods Industries
He brings deep experience in Finance, HR, Strategic Planning, Business Development and Product Supply, across various sectors, largely Consumer Products & services, in groups such as Marico and Godrej
Industry: Consumer Durables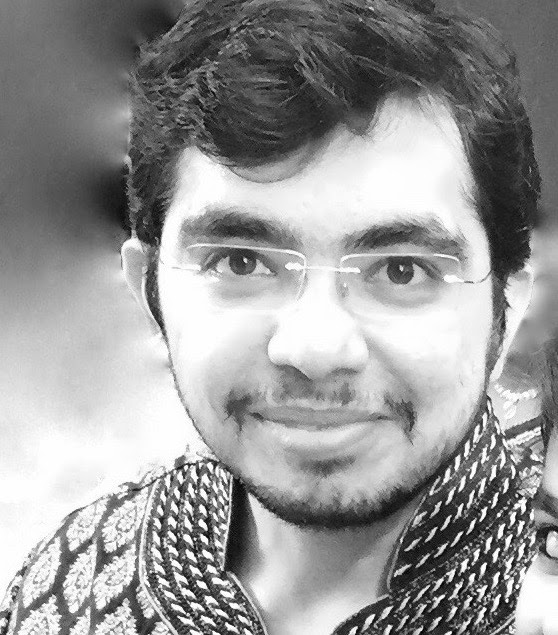 An Operations, Marketing & IT Solutions Expert With Over 10 Yrs Exp
Digital Strategy, IT Solutions; Operational Efficiency, Process Re-engineering, Optimization
Industry: Apparel and Fashion
OUR CLIENTS
---
SimSon Pharma Limited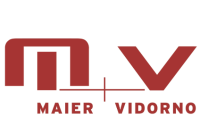 Maier Vidorno

Accumax Interior Products Pvt Ltd.

Theorem India Pvt Ltd

Grasim Industries Limited
CLIENT TESTIMONIALS
---
FANTASTIC ENGAGEMENT & TRAINING
Thank you for organizing this training. Qur experience of working with IndusGuru on this engagement has been fantastic and we look forward to work with you in the future.

- Raghava Lingegowda - Group Vertical Head - Theorem India Pvt Ltd
Transparent, Efficient, Professional And Highly Responsive
IndusGuru did a great job of accurately understanding my requirements. They are transparent, efficient, professional and highly responsive. Most importantly, they helped me connect with an excellent consultant with a huge amount of relevant industry knowledge.

- Karan Aggarwal
Highly Proficient and Professional services
IndusGuru's services of identifying and linking the right set of experienced consultants and advisory professionals serve a very important missing link to companies like ours in the SME sector. Professionals, provided by IndusGuru, with a rich background and experience, help overcome the various challenges that are common to growing and emerging companies.

- Girissh Bajaj - Managing Director - Bajaj Processpack Limited
IndusGuru - Very Professional
IndusGuru referred us experts for our market research study on Drainage Piping Systems. IndusGuru were very professional. We have completed the project, in the committed agreed time and were very satisfied. We would recommend the expert and would be happy to re-engage with the expert and IndusGuru in future.
- Hemant Kumar, GM - New Product Development - Prince Pipes & Fittings Pvt Ltd
Just The Solution We Wanted
The team at IndusGuru was extremely proactive in connecting us to an experienced Project Manager in a very short period of time! They handled our mandate with high degree of professionalism and ownership. We benefited a lot from their industry knowledge which helped us leverage their expert pool of consultants. A market place like this facilitated by an excellent team like IndusGuru is just the solution we wanted.

- Deepmala Datta, Head HR – Maier+Vidorno
Expertise and Professionalism!!!
Response of IndusGuru to requirement of BASF was quite prompt. They offered very experienced and capable best fit experts for the B2B Go-To Market strategy assignment and were able to organise the interview and discussion sessions with our senior leadership. The value of the expertise and professionalism of the interaction has made it a Win for us.

- Lakshmi Nadkarni, Director - Human Resources, B A S F
CONSULTANT TESTIMONIALS
---
EXCELLENT PLATFORM TO SUPPORT THE INDUSTRY
IndusGuru – a team of young and experienced professionals is an excellent platform to support the industry. I have found the team very mature and understanding. They are patient to hear the requirement of the client, and connect them to a large pool of excellent consultants. The range of domain they can handle is nearly any thing in the commercial space. As a consultant – I am quite satisfied with their professionalism and passion to serve the clients.

- SK Agrawal
VERY EFFECTIVE SCREENING OF PROJECTS AND CONSULTANT-FIT
It has been outstanding working with IndusGuru as a consultant on projects related to Business development, direct sales as well as water industry. They have been very quick and responsive in understanding clients need and bringing the right consultant with required skill sets and experience to fulfill the client's requirements. The professional screening of projects on hand and consultant fit is done very effectively by the efficient team. It is a pleasure to be associated with IndusGuru!

- Shaminder Kochar
Smooth and Proficient
I am thankful to IndusGuru team for initiating the project for me and laisioning with client for making it happen. They also helped me for framing legal contract and arranging other documents. There representative attended meetings with clients to ensure that contract is made smoothly by protecting my interest.

- Arvind Pradhan
A big win all the way!
Working along with the IndusGuru team has been a wonderful journey the entire 2018. Thumbsup to the team for their initiatives, hard work and to network with various stakeholders - providing wonderful opportunities for growth and development. There's a saying -- "..win the start of your day.." Being engaged with the team and working along with them was a big win all the way. In this area, where Trust is most important, these guys are carrying a big pile of it. Kudos and Good luck.

- Ryan Richards
Very Professional and Prompt
Happy to work with team at IndusGuru. They are very professional, punctual, fair in their dealing with both the sides, have knowledge about the subject matter and connect with quality clients. Looking forward towards a long-term association.

- Natwar Chandak
Very happy to be associated with IndusGuru
IndusGuru platform stands out amongst its competitors as a truly curated platform for matching the right projects with the right set of consultants. Their team is hands on with every project and go an extra mile in understanding the clients requirements at length and further suggest the best consultants suited for the job. As a results both clients and consultants can expect faster deals. We are happy to have associated with them

- Vinu Vishwanathan
Great ability to map projects to skills
It has been a pleasure interacting with the team at IndusGuru. They have been able to bring very interesting projects up for discussions and I was able to convert one of these into an engagement within weeks of my signing up. I found their approach very professional and tremendously appreciate their ability to map projects to the consultant's skills, experience and aspirations. I also found them very supportive not only in the initial project evaluation stage but also once the contract was signed - following through on the progress and not hesitating to facilitate any ongoing issues with the client, if required.

- Sandeep Jain
Dedicated, Professional, Reliable Support!
IndusGuru is extremely professional and has helped us match up with the right clients. We were really impressed with the dedication and professionalism of its team members. They were always available for support during the entire project brief and client interaction/negotiation process. With the help of IndusGuru, we were able to expand our services and reach out to a lot of potential clients looking out for best content and marketing solutions. Thank you once again and looking forward to working with you on future projects.

- Apurba Biswas
Right Connects for the Right Services
IndusGuru is a very effective Channel for facilitating the right connects for the right services. Our experience with IndusGuru has been very good as they get involved at every level, right from requirement understanding to requirement closure which similar platforms available in the industry do not do. We look forward to a long term engagement with IndusGuru.

- Ashish Panjwani [Consultant]
Highly Professional And Transparent
I am very happy to be associated with IndusGuru and they are very professional in their approach. What I found more important was that they were very open and transparent in their engagement with us and highly engaged. They followed up on progress and were very prompt in their actions. I am sure that they will be bring a lot of value to the ecosystem in general through this approach of theirs. I wish them the very best.

- Prashant Karmalkar
An Ideal Partner
An ideal partner for consultants to find opportunities that match their capabilities, IndusGuru is exactly what the consulting services industry needs. The ability to bring a broader understanding of the client's brief and the consultant's capabilities makes IndusGuru uniquely positioned to ensure the best possible resourcing, and that lays the foundation for the success of the consulting assignment. The entire process is well managed and updates are provided regularly to ensure clarity and transparency right upto closure. Look forward to continuing to work on great opportunities with great clients thanks to IndusGuru!

- Rajesh Dhar
Excellent Job!!!
IndusGuru does an excellent job of generating challenging consulting project leads and then connecting back to the right profile of consultants. The project brief is specific and concise to enable consultants to assess the opportunity without spending too much time on it. Kudos to a great intellectual platform for consulting!

- Ruchira Roy
CASE STUDIES
---
Finance Controller For A Large Logistics Company
Client:
A major international logistics company with huge presence in India.
Consultant:
A Business Expert with over 13 years of strong management accounting skillsets for Company Strategy & Growth.
Diagnostic Reporting for EPC Manufacturing SME
Client:
An EPC manufacturing SME.
Consultant:
Business Strategist with 25 years' experience in various business and functional (marketing & finance) roles, across multiple geographies.
Financial Planner For Hospitality Startup
Client:
A start-up in the Hospitality industry.
Consultant:
A Finance expert with 14 years of experience including interim CFO services.
Strategy & Digitization For A Financial Services
Client:
A high profile financial services back-office company.
Consultant:
A Business Strategist & Offshore Delivery expert with over 17 years experience.
Industry:
Banking and Financial Services
B2B Growth Strategy for EPC Manufacturing SME
Client:
An EPC manufacturing SME.
Consultant:
A business strategist with 14 years of experience in setting up new businesses / products.
Client Diversifying In Automobile Industry
Client:
Client diversifying into the Automobile industry.
Consultant:
Strategy Expert with over 38 years of experience.
B2B Growth Strategy For Water Technology Company
Client:
An EPC manufacturing SME.
Consultant:
A business strategist with 14 years of experience in setting up new businesses / products.
Process Manuals For International Conglomerate In The Manufacturing, Trading & FMCG Sector
Client:
An international conglomerate in the manufacturing, trading and FMCG sector.
Consultant:
Boutique Firm with 10 years of cross industry experience offering Business Excellence, Competency Analysis, Talent Management, Performance Management among others.