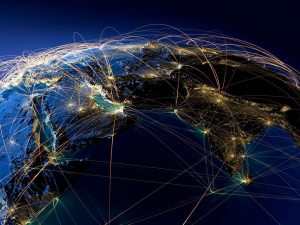 We are India's leading Online Curated Business Network, to identify and engage business experts and business consultants to help enhance your organisation's growth and performance.
Our Expertise Domains
Strategy
Finance
Marketing
Operations
Human Resource
Digital & InfoTech
Consultant Types
Business Consultants
Freelance Consultants
Independent Consultants
Consultant Categories
Strategy Consultants
Finance Consultants
Marketing Consultants
Operations Consultants
Digital Consultants
Human Resource Consultants
Digital & InfoTech Consultants
How IndusGuru Business Consultants Work?
IndusGuru – business consultants in India help organisations find the best-fit business consultants, for their critical short-term assignments and projects, and facilitate the process of selection and engagement.
We help business consultants in India find the best opportunities to apply their experience and talent and will build a platform and network for peer-to-peer learning and professional development.
For the Consultants, the Standard and Premium listing helps you reach out to clients who have posted their project requirements on IndusGuru. Find challenging / enriching projects through IndusGuru.
For the Clients, the multiple options of Self-Service, Assisted or Retainer-ship models helps find the best-fit consultants for project in a manner best suited to each client. Find the best-fit experienced consultants via IndusGuru.
Why Choose IndusGuru for your Business Consulting project or role requirements?
We provide Business Consultants and Experts on demand to a range of clients including
• Large Corporations
• Small and Medium Enterprises
• Consulting and VC/PE firms
Our Business Consultants and Experts engage in our clients in a variety of flexible ways including:
• Short to Medium Term consulting project assignments
• Flexible full time or part time contract roles
• Expert advisory calls
Our value proposition to our clients is simple and compelling:
• Curated Service: We provide access to highly qualified independent consultants, empanelled by invitation or referral. We do the expert diligence for you. Our expert consultants are among the best professionals and thought-leaders in their field for their chosen expertise domain. Read some of their expert perspectives in IndusGuru Expert-Speak. We employ a high-touch curation process, having spoken to each one of our empanelled experts and their references
• Convenience: We provide On-line profile access and are a one-stop source for independent professionals across all business functions and 30 industry sectors
• Choice: We provide alternate "best-fit" profiles and help you assess experts and select the one most suited for your role requirement.
• Cost-effective: We provide deep-expertise at optimum cost, with minimal overheads
• Change-driver: We can help transform the way you source professional expertise
See what our clients have to say about IndusGuru and our Professional Business Consultants
Just The Solution We Wanted for our business
The team at IndusGuru was extremely proactive in connecting us to an experienced Project Manager in a very short period of time! They handled our mandate with high degree of professionalism and ownership. We benefited a lot from their industry knowle…
– Deepmala Datta – Head HR – Maier+Vidorno [ Client ]
Expertise and Professionalism!!!
Response of IndusGuru to requirement of BASF was quite prompt. They offered very experienced and capable best fit experts for the B2B Go-To Market strategy assignment and were able to organise the interview and discussion sessions with our senior lea…
– Lakshmi Nadkarni, Director – Human Resources, B A S F [ Client ]